State-of-the-art technology – made in Germany
Top-grade products, versatile service and customer-oriented solutions. With this basis we have been proving for generations that a medium-sized family enterprise can successfully maintain its position in the worldwide competition.
At the same time we clearly stand by the location Germany which provides a whole variety of chances and perspectives and we also stand by a positive and conscious relation to the environment and resources.
For more than 50 years Bender Werkzeugbau is your specialist for tools made of steel and carbide metal for non-cutting metal working, advisory service and explanation of tools and also reprocessing and modification.
Since 1970 the company has been in a constant dynamical development, not least because of the expansion of the product range which covers all hard metal drawing tools and steel tools for non-cutting forming, as well as the construction of diecutting tools, bending tools and cutting tools.
Please have a look to our video by pressing the "play-button":
The continuing growth of the company made it necessary to move into a new, modern production hall in Asslar, in June 1991.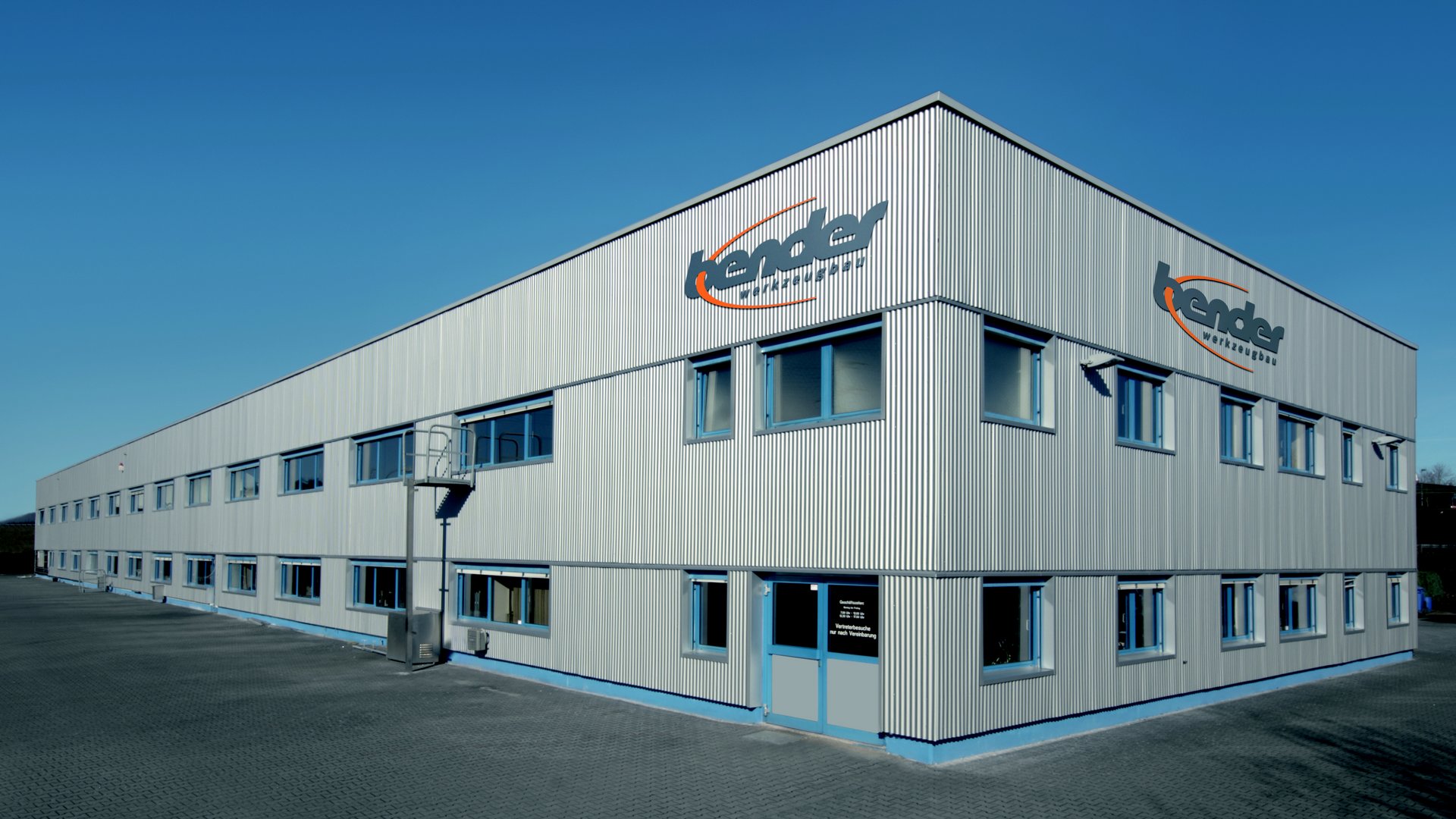 More than 60 employees (as per January 2020) produce quality tools here for:
Wire-drawing mills
Manufacturer of tubes, strip steels and section steel
Manufacturers of springs and screws
Wire processing industry
Ropeyards
Automobile industry
First class products – customer-oriented service:
Precision tools for varying applications
Development and realization of tailor-made solutions
Own carbide metal production allows fast supply
Quality assurance, e. g. with the latest computer-controlled measuring and test systems
Consistent investments in innovative machines / production plants
Reworking and modification of used tools
Orders in paid labor
It's a lot we invest in our tools
Each enterprise has to fulfill specific tasks in order to successfully face up to competitors. And this can only be done with the perfect tool!
This is why our high-quality, durable and absolute reliable tools made of steel and carbide metal are made from comprehensive know-how, absolute precision and top-grade quality.
In addition to that proven formula for success we are permanently open for innovations. With that and our wide range of services we perfectly orient towards the wishes and tasks of our customers.
By consequent investments in latest machines.
By our own research in cooperation with universities and other institutions.
And by constantly developing our performance range which allows us to offer tailored solutions to the right prices for the market – like our own carbide metal production for example which means short delivery times for our customers.